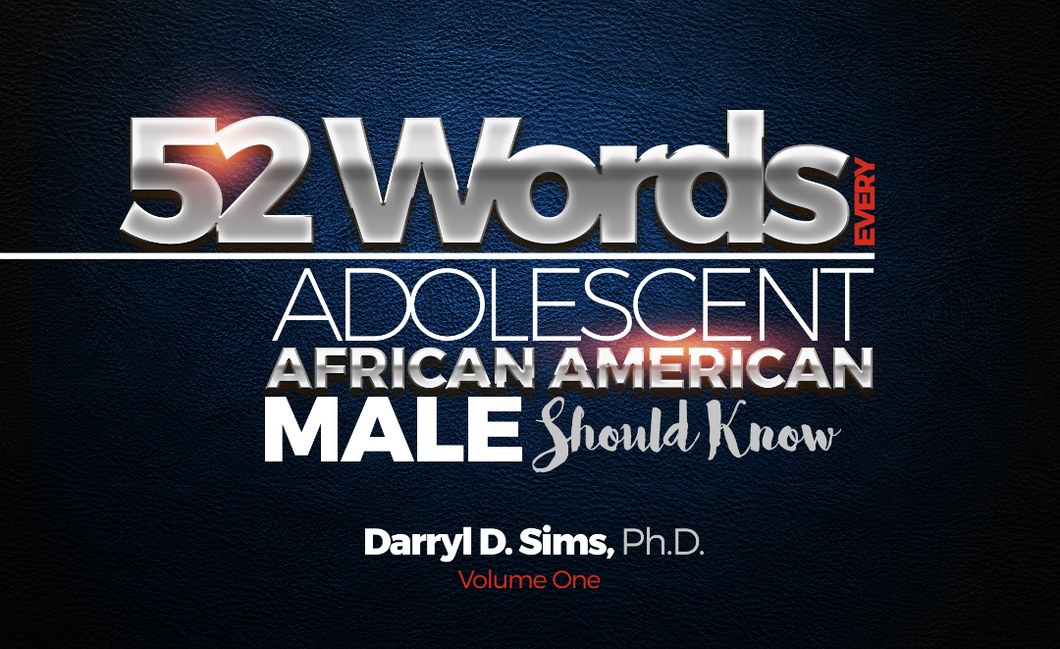 52 Words Every Adolescent African American Male Should Know
Regular price $7.99 $7.99 Sale
"The function of education is to teach one to think intensively and to think critically. Intelligence plus character – that is the goal of true education."
—Martin Luther King, Jr.
Why our children need this book
Our children need material that speaks directly to their unique experiences within a society that has historically proven not to have the mind of an African American child in their best interest. Our children need to be warmly lifted and promoted as intellectually sound and behavioral competent individuals. Our children need a fair chance to compete in a very competitive market place. Our children need to expand and harness a vocabulary that let others know they are aware of the times and are ready to engage a society that specializes in manipulative communication.
"If you master the usage of words—you're better able to remain liberated from the shackles and snares of life."
—Darryl D. Sims, Ph.D.